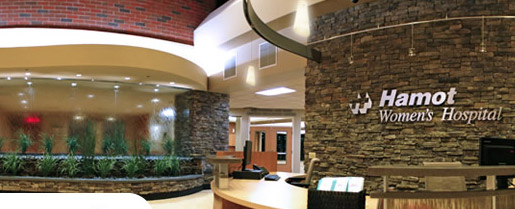 After almost 70,000 votes, the results are in for Soliant Health's third annual list of the 20 Most Beautiful Hospitals in America. From facilities that stand out for their style, to hospitals that inspire with pure audacity. Dovetail is proud to be a team member that worked on UMPC Hamot Womens Medical Center. Dovetails's work included warm woods and nature-inspired elements, soft color schemes, and cabinetry made for medical usage
UPMC Hamot Women's Hospital was born, designed to treat its clientele with the care and attention it so richly deserves, with picturesque views of nearby Presque Isle Bay as a bonus.
Other Team Members: Principal Ross Rectenwald, AIA, Project Manager Gregg Daubenspeck, and Interior Designer Dan Wallace of Rectenwald Architects, Inc., Perry Construction, and Debbie A. Burbules, RN, BSN, MPA, president of UPMC Hamot Women's Hospital
HAVE A PROJECT YOU WANT US TO BID ON?
NEED EXPERT ADVICE ON YOUR NEWEST PROJECT?
Contact us and upload your drawings for review: http://tinyurl.com/bqldt27
For the original version on PRWeb visit: http://www.prweb.com/releases/prwebmillwork/dovetailgalleryin/prweb10103426.htm