Dovetail Gallery is a well-established architectural millwork and custom furniture company, with job sites throughout the United States. Our base in Erie, PA, is centrally located to clients in Buffalo, NY; New York City; Pittsburgh, PA; and Cleveland, OH, with concentrations in Washington, DC and Philadelphia.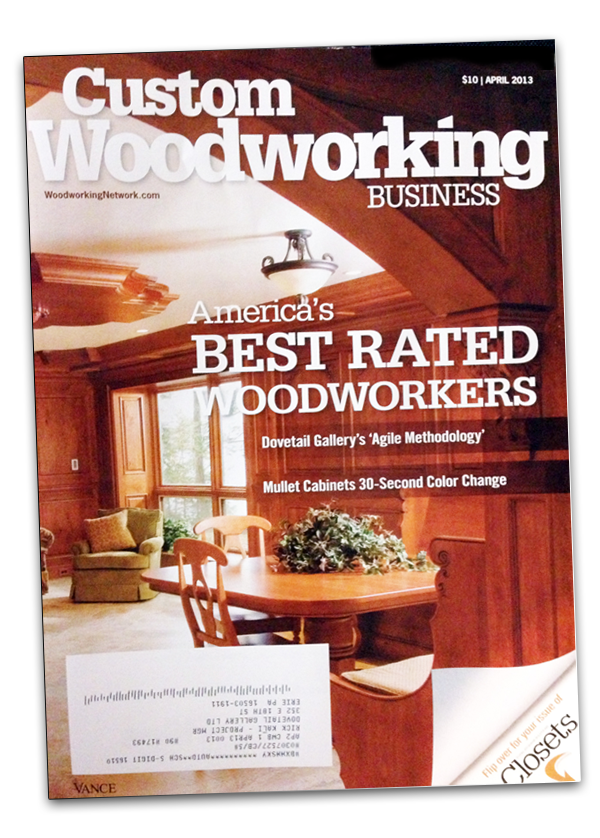 In my view, the true craftsman has an innate sense of mechanics, shape, texture – and most importantly, design. It's a sense of how the parts add up to make the whole.
That "sense" of how the parts add up is our foremost ability. A designer or architect working with Dovetail Gallery will immediately sense this experience. It is evident in our ability to collaborate, make recommendations and adapt to our own design talents. This is our approach: a singular commitment to woodworking superiority.
When I'm asked what is our most valuable piece of production capability, I like to say, "It's not any of our equipment; it's our employees." I can always find a machine but not skilled craftspersons. We use software like AutoCAD and Photoshop to help us communicate, but without the passion and skill that our men and women have, those tools are useless.
The advantage for clients who work with Dovetail Gallery is our agile method of production and design. The "agile development methodology" and combined team approach creates more value, with less work, so clients get the highest quality finished goods and lowest production costs.
When we take on a project, we look at the project scope as a team. We have production meetings as a team. Every idea is important and can save us time and money. In the agile workplace we allow these ideas to be discussed. We do not just handle straightforward production like 100-piece cabinets every day. We are building huge trellises, copper columns, custom French beech-wood installations, or, currently, a mechanized 9-foot toy duck with five baby ducks for a parade.
We want to do the hardest, most complicated job out there. We like to go way beyond "custom" work. In contrast, though we have worked on some really clean jobs, producing them quickly and quietly when that's what the client needed.
To promote our team's capabilities, Dovetail Gallery has been focusing on client development and strategic marketing support, disseminating the Dovetail Gallery name and brand in the online realm. We implement this by creating a content push of Dovetail's past, current and future projects. Using key words and well positioned press releases we are keeping Dovetail work at the top pages of search results